We are very excited to announce that we are introducing the brand new menu!
Visit our restaurant and try some of the new delicious items! In addition to our menu, we also have great specials to please every taste!
We serve brunch and dinner, and we are determined to provide you with a unique, high-end dining experience you will never forget. Located across the street from historic Castillo de San Marcos in St. Augustine, FL, visit Sainte-George Restaurant today!
brunch menu
Friday 11am-4pm
Saturday & Sunday 10am-4pm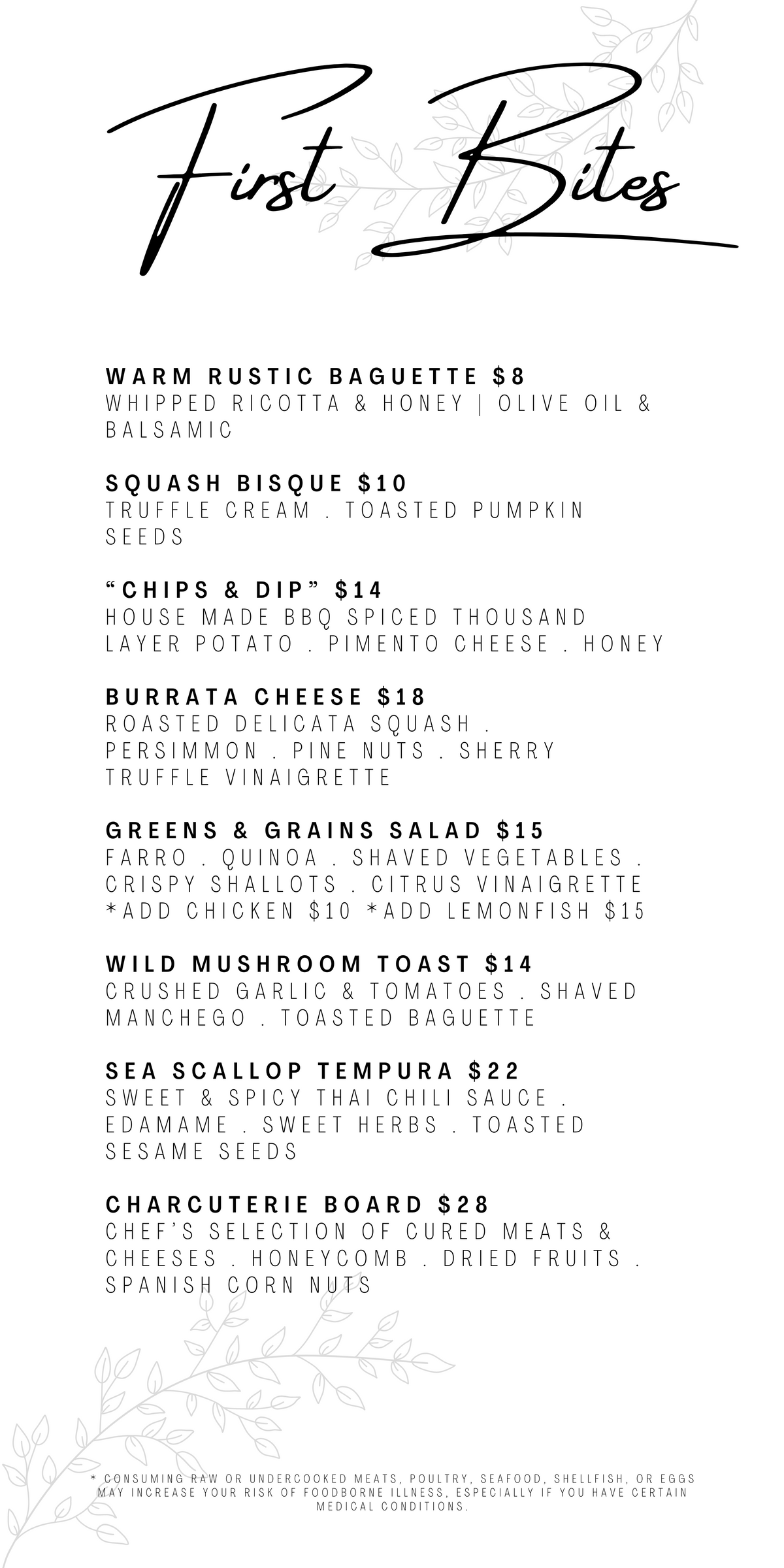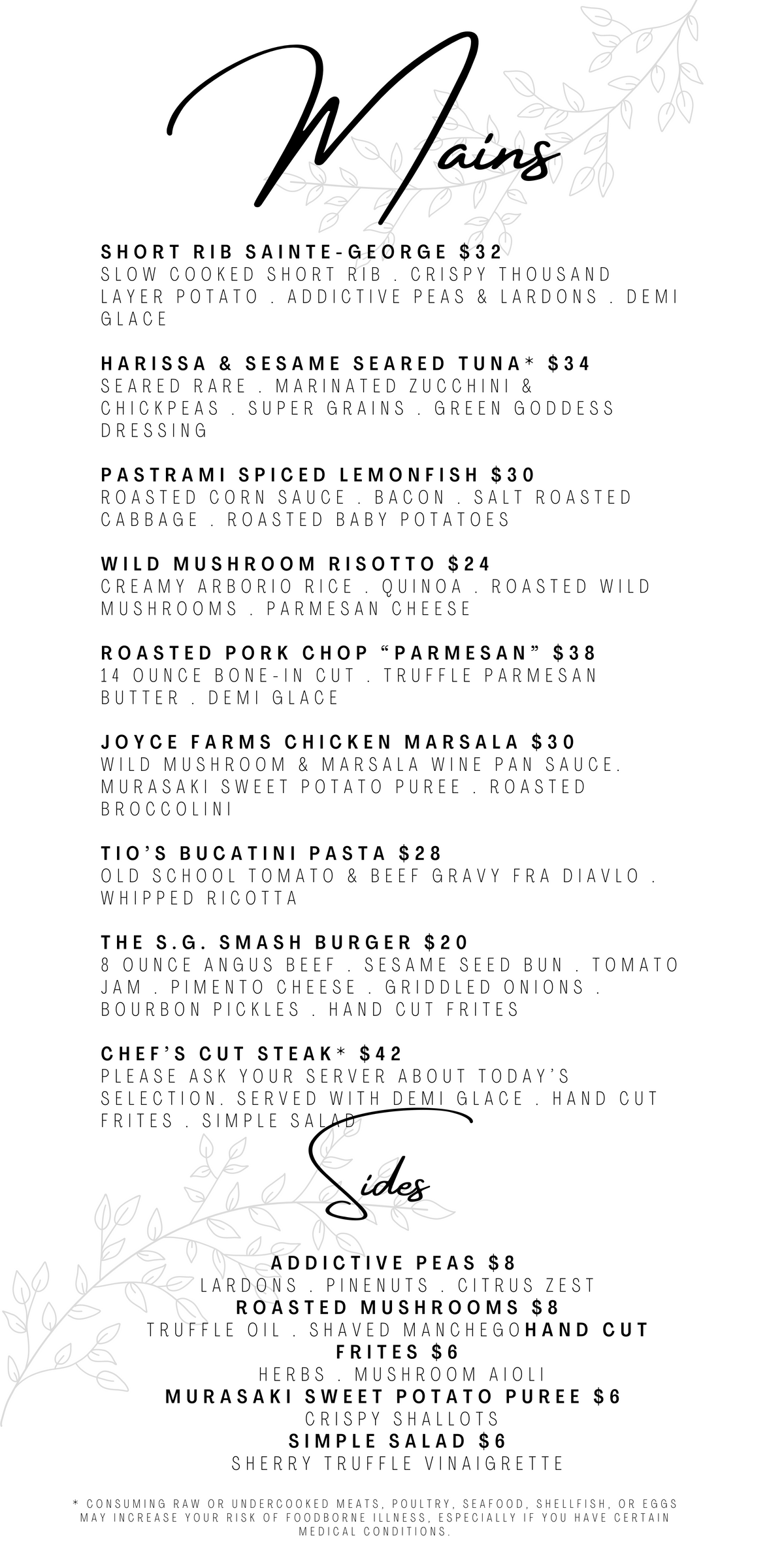 Thanksgiving 2022 Prix-Fixe Dinner Menu