Sainte-George Restaurant in beautiful St. Augustine is now open! Novel and sophisticated, we are excited to offer exquisitely crafted dishes blending the best of American and European cuisines for your enjoyment. Our menu, combined with impeccable service, and stunning views of the Castillo de San Marcos all contribute to an unforgettable dining experience.
(904) 429-9345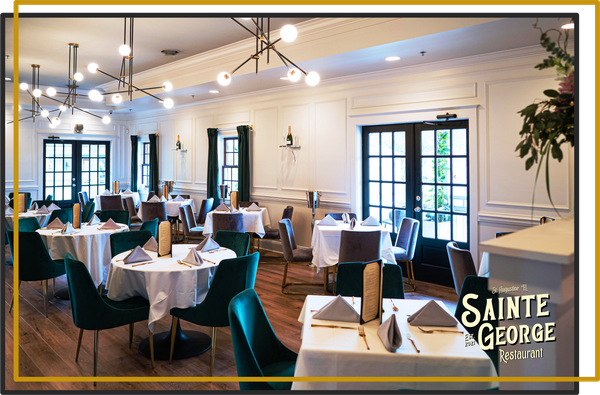 The Experience
After buying the business from a previous owner, we are on a path to becoming one of the best places to dine downtown. We are located in beautiful St. Augustine, so make your reservations ahead of time to prepare for your next special day out. Learn more about us here.
BEST View IN TOWN
Sainte-George offers an amazing dining experience with incredible views of Castillo de San Marcos, for a truly romantic evening.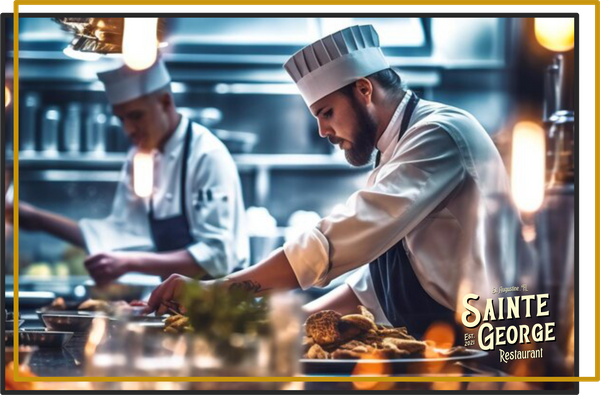 The Menu
We serve a sophisticated variety of European influenced American cuisine for only the most unique dining experience. View our menu here.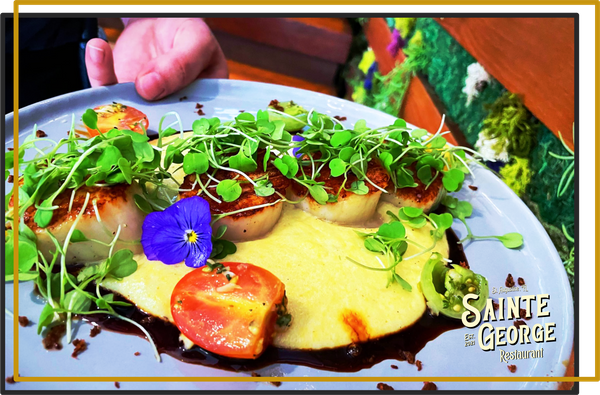 The Brand
Everything we cook and bake is made from scratch, including our bread and sauces. Paired with a special selection of wine, you will come to know our brand right away.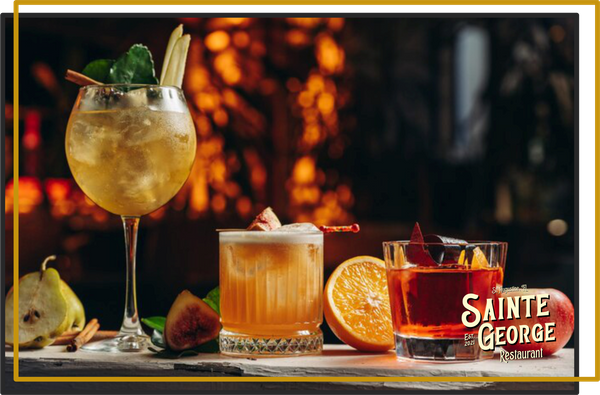 Craft Bar & Balcony Views
Signature Cocktails, Seasonal Draft Beers, Wines from Around the World!
See what our previous customers have to say about their dining experience at the Sainte-George Restaurant in St. Augustine.
"We loved having lunch outside on the upstairs balcony overlooking the harbor. The restaurant is absolutely stunning and the food was great! Loved the personalized service, and will definitely be back!!"
-Lauren E.
"The service was absolutely lovely and the food was incredible. Best salad I've probably ever had. The atmosphere was also top notch."
-Brice H.
"Very favorably impressed with this new restaurant. The food quality and presentation were excellent. The service, decor and ambience were outstanding as well. I highly recommend the Sainte-George restaurant for anyone looking for an exceptional dining experience."
-Karl S.
"Outstanding service, cuisine and ambiance. Reasonably priced. You will not be disappointed."
-Band P.
"I wanted to thank the restaurant for a great evening for our special occasion.I would like to particularly highlight the staff who were so helpful. Everything was wonderful-the view, the food and the service. I understand that the restaurant is fairly new. All I can say is that they have made a good start."
-Mark
"Great new addition to the St. Augustine food scene! Beautiful atmosphere and wonderful food!"
-Kathryn B.
Sign Up Today for Our Newsletter
Receive news about private dining, special events, discounts, and more!