Menu Spotlight: Dinners
Try these delicious options next time you visit Sainte-George Restaurant!
It's that time again for the monthly Menu Spotlight! This month, try some delicious options that are a little bit different than the traditional dinner meal. Each and every one of the dishes at Sainte-George Restaurant is hand-crafted to perfection, so be sure to order something new and treat yourself to a little adventure!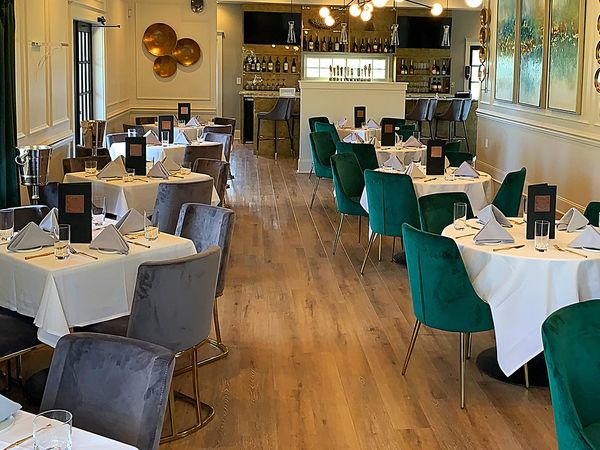 Cream of Mushroom Medley
This gourmet dish isn't your run-of-the-mill mushroom soup! Made from a seasonal selection of locally grown mushrooms and paired with fresh thyme and garlic, you'll enjoy a medley of delicious flavors with every bite. This meal is garnished with micro greens, crispy mushrooms, chives, and a drizzle of truffle oil to round out the palate and send the flavor profile through the roof.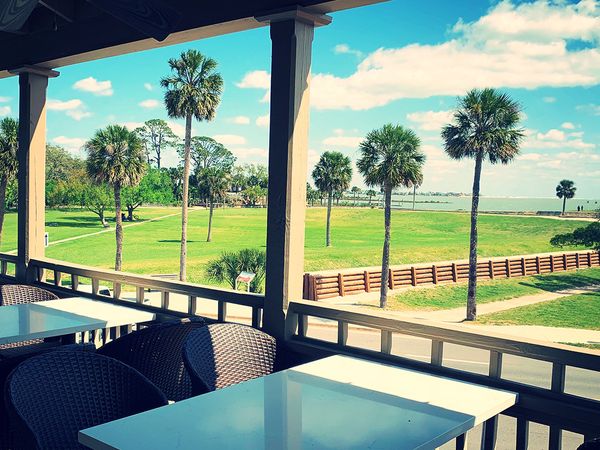 Lobster "Corn Dog"
Enjoy a delicious twist on a dinner classic! The Lobster "Corn Dog" is made from warm water lobster skewers that have been battered and covered with crunchy cornmeal tempura flakes for a pleasing combination of textures. These deep-fried savory treats are then served with our house-made guava datil ketchup for a mixture of complementary flavors, or if you'd like some spice, you can try it with our stone-ground mustard!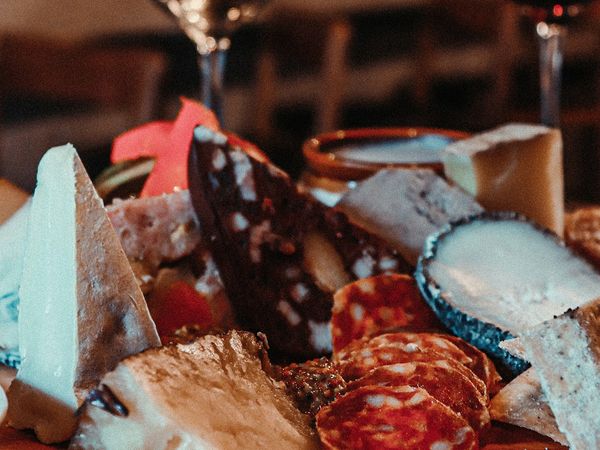 Charcuterie Board
These boards are very popular! If you're looking for a lighter option to share with the table over drinks, our charcuterie (pronounced "shar-koo-ter-ee") boards are designed for socializing! Each board will be slightly different, with the chef's selection of fine cheeses and meats. These cheeses and meats are paired with marcona almonds and crostinis for savory eaters, as well as dried fruits and a fig reduction to add some sweetness to the flavor profile.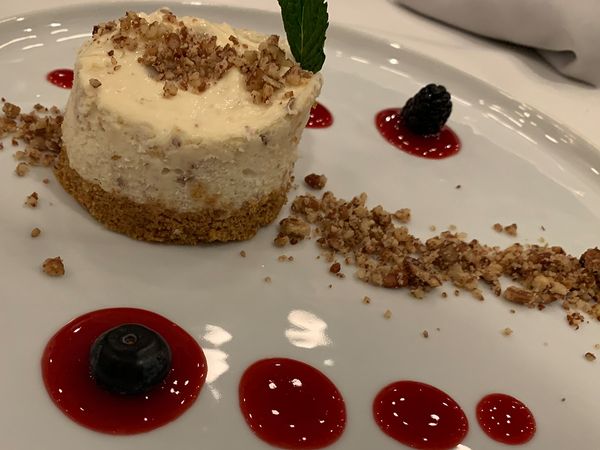 Sainte-George Praline Cheesecake
Speaking of sweetness, no dinner is complete without a delicious dessert to round out the evening! Our signature dessert is made from the perfect combination of rich, creamy, and light flavors to delight your senses and end the evening with the best flavors. This fluffy confection is paired with caramel and nuts and is sure to be your new favorite dessert!
Trying something new at a familiar restaurant is always a great idea! Make your dinner reservation with friends or family at Sainte-George Restaurant and enjoy a fine dining culinary adventure with one of our delicious spotlight meals!